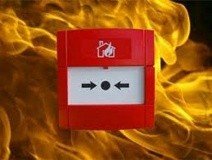 About Us...

Advanced Fire Technologies is a leading independent supplier of Fire Safety Services across South Wales and the West, offering the highest standard of quality and service to clients, large and small.
We set the 'Bench Mark' in providing and maintaining an unrivalled range of passive & active Fire Protection Equipment and Services.
By working closely with our clients, we are able to provide the most efficient and cost effective of Fire Safety Solutions.
We pride ourselves in providing accurate 'up to date' information and advice to our Clients, backed by over 80 years combined knowledge in Fire Safety Services.
We are a modern company with old-fashioned values. Our continuing education keeps us abreast of new and innovative fire safety methods and techniques, and our web site places us solidly in 21st century technology. We realise that there is no substitute for repeat and referral business. That is why 100% customer satisfaction is still our number-one business asset.
Our highly skilled service team will assess your needs and discuss your options with you.
We here at Advanced Fire Technologies are proud of our excellent history of reliable and timely service work in the fire industry. Our goal is simple: to provide a prompt, professional service at competitive prices.
'Quality of Service' second to none

The staff of Advanced Fire Technologies, through their expertise and training have contributed to the affiliation with many third party quality organisations such as BSI, ECA, BAFE, NICEIC and Construction line.