Fire Extinguishers... 
Fire Extinguishers are an essential part of the overall safety of employees, visitors and property. Their correct use can vastly reduce the spread of a fire, reducing repair costs and loss of production. Most importantly, Fire Extinguishers aid safe evacuation of your building.
Important factors to be considered in selecting Fire Extinguishers.
Unit siting
Unit coverage
Maximum travel distance
Mounting devices
Maximum range
Different types of extinguishing agents (water, foam, powder, carbon dioxide, other more specialised agents)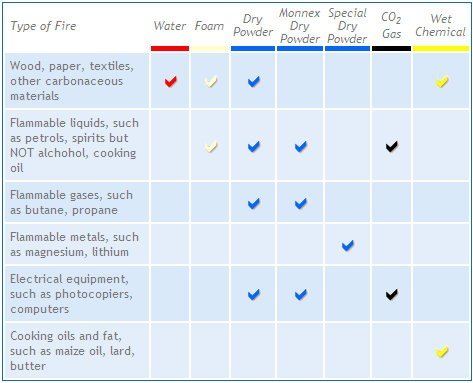 How we can help....
Our engineers are trained to BS5306-3:2017, which satisfies the requirements of BAFE SP101 and ISO 9001. They can therefore offer advice on the correct type of extinguisher, ensuring suitability for purpose.
Advanced Fire Technologies provides a comprehensive range of high quality Portable Fire Extinguishers, compliant with all current regulations.
Stamped with CE Mark
Installed to BS5306-8:2012
Commissioned and maintained to BS5306-3:2017
Quality audited by both IEC and our own internal team
As a BAFE accredited Fire Safety provider, the relationships we have established with our suppliers enable us to offer very competitive prices on both new and reconditioned units. These products are of the highest quality, and as such, we are able to offer an extended warranty on the majority of the range.
In addition to your own monthly checks, we can provide annual and extended servicing, ensuring that your extinguishers will always perform to specification.
Advanced Fire Technologies' certified engineers are ready to assist you in making the correct choices for your specific requirement.