Latest Projects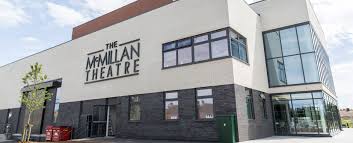 Advanced Fire Technologies have been awarded the specialised Fire Alarm Systems at the Performing Arts College in Bridgewater Somerset.
The systems include fully addressable networked Fire Alarm Systems, a Fire Aspirating System within the main auditorium and Disabled Refuge system throughout the main stairwells.
The scheme proposes to expand and enhance Bridgwater College's existing Drama and Dance facilities with a view to offering an enhanced level of performance-related training for the College.
The brief calls for a 350 seat auditorium with fly loft and facilities for scenic suspension, a performance/dance studio, a foyer, cafe/bar and all the requisite technical and administrative facilities. The auditorium will be highly flexible for use by both the College and the Community.